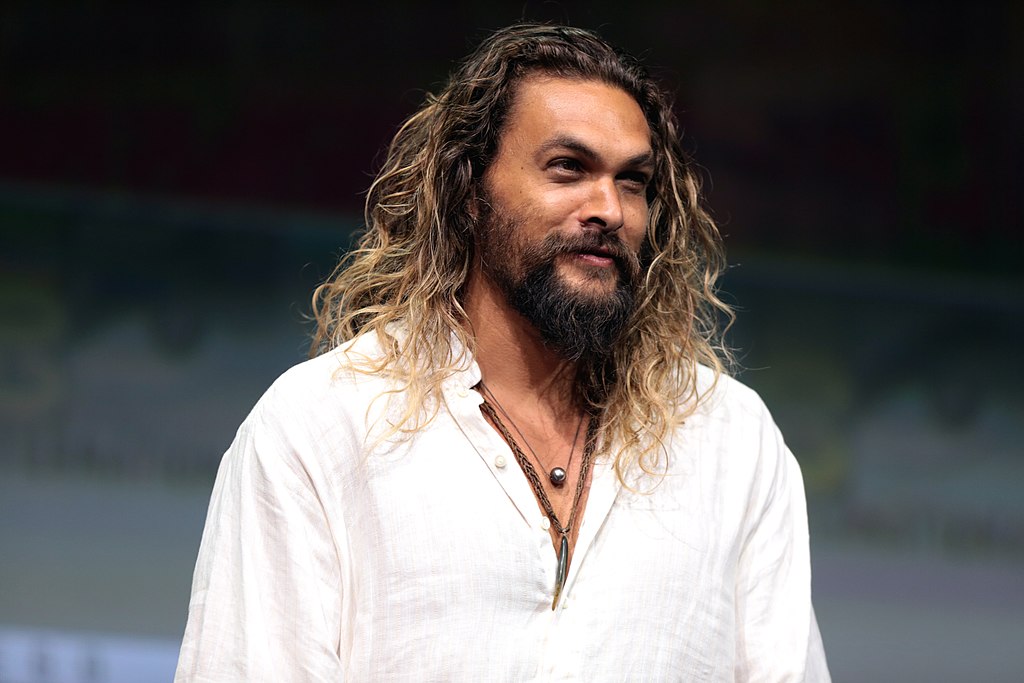 Jason Momoa is an American actor and filmmaker, who is quite popular these years. He has been pursuing an active acting career since 1999 and took part in many successful productions. He owes most of his reputation to his role in Game of Thrones. Jason Momoa's Height available in our article.
Jason Momoa was born on August 1, 1979, and his full name is Joseph Jason Namakaeha Momoa. He made his acting debut with Jason Loane role in Baywatch: Hawaii, which was aired between 1999 and 2001. Later, he increased his recognition by playing in Stargate Atlantis. He was already famous when he got his Khal Drogo role in the Game of Thrones Series. He only played in two sessions. Besides, he is the Aquaman, i.e., Arthur Curry of DC Extended Universe. He only played in one movie as Aquaman in 2018 but the sequel to the movie will be released in 2023. Moreover, he also played Duncan Idaho in Dune, which is the adaptation of a science fiction novel of the same name. Moreover, he won the Male Rising Start by CinemaCon Awards in 2011. Jason Momoa's Weight available in our article.
Besides, he also played in different series, which were all successful. He starred in Frontier and See. The Frontier aired between 2018 and 2018. On the other hand, the See series made its final with its third season in 2022. He is one of the most notable actors, especially among ladies. In addition to his acting skills, he attracts attention with his physique. These days, he has a very active career, and he is engaged in various projects. For example, he joined the Fast & Furious crew, and he is going to play in Fast X movie in the following years. Moreover, he is going to star in the film adaptation of the Minecraft game. Jason Momoa's Eye Color available in our article.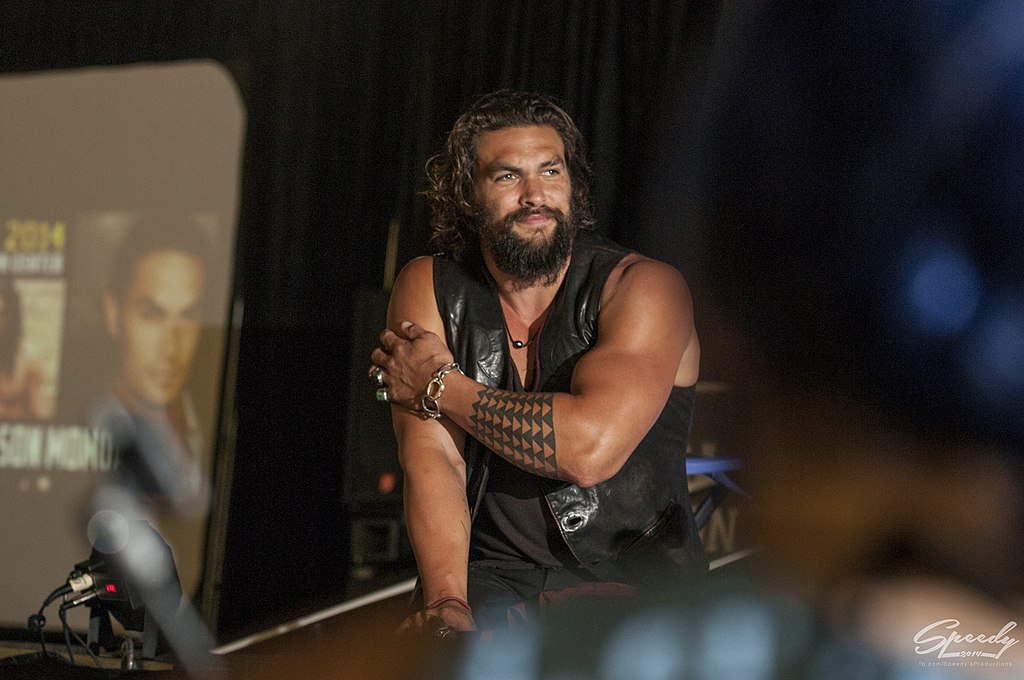 Jason Momoa was born in Honolulu, Hawaii as the son of a painter and a photographer. He attended the University of Hawaii. One of the notable features of Jason Momoa is his facial scar. In 2008, he was assaulted by someone while he was at Birds Café in California. He received 140 stitches during his reconstructive surgery, but a scar was left on his left eyebrow. The attacker was sentenced to 4 years in prison. He met his first fiancé actress Simmone Jade Mackinnon in 1999. The couple never married but they were together for six years. In 2005, he started a relationship with actress Lisa Bonet one year after his break up with actress Simmone Jade Mackinnon.
Although many people used to believe that the couple already married, they married in 2017. Almost 12 years after their relationship. They had their first child in 2007 and their second child in 2008. However, the couple announced that they are going to divorce in 2022. During his career, he had to learn martial arts for acting purposes. In 2017, Jason Momoa started to learn Brazilian jiu-jitsu, which he is still actively practicing in his free time. He loved heavy metal music and as a hobby, he learns playing instruments. So far, Jason Momoa can play guitar, ukulele, mandolin, and bass guitar.
Jason Momoa Body Statistics
| | |
| --- | --- |
| Jason Momoa Height: | 6ft 4inc or 193 Cm |
| Jason Momoa Weight: | 211lb or 96 Kg |
| Body Measurements (Bust, Waist, Biceps): | 50-35-19 inc or 127-89-48 Cm |
| Bust Size: | 50 inc or 127 Cm |
| Waist Size: | 35 inc or 89 Cm |
| Biceps Size: | 19 inc or 48 Cm |
| Eye Color: | Green |
| Hair Color: | Dark Brown |
Jason Momoa Height & Weight
Jason Momoa Height and Weight is curious. Jason Momoa is 6ft 5inc height and weight 211lb.
Jason Momoa Body Measurements
Jason Momoa body measurements are 50-35-19 inches
Jason Momoa Eye Color & Hair Color
Jason Momoa's eye color is Green, hair color is Dark Brown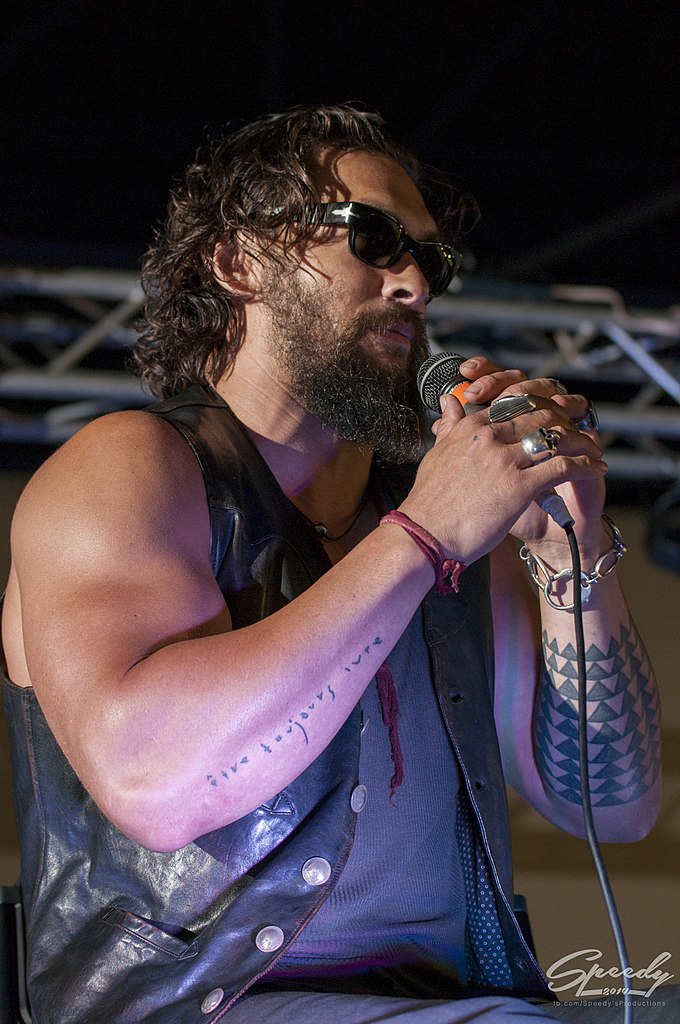 Title Image Credit: Gage Skidmore from Peoria, AZ, United States of America, CC BY-SA 2.0, via Wikimedia Commons